Points of sale
In restaurants, fishmongers and wholesalers
We work with restaurants, fishmongers and wholesalers in our Normandy region and throughout France.
Our presence also affects the international, the Krystale oyster has seduced many countries thanks to its exceptional quality related to the quantity and density within its suspended basket, the regular mixing and the interlacing of the oysters between them, allow the oyster to recreate a mother-of-pearl and to enlarge its muscle. The Krystale oyster thus obtains a much higher quality of flesh than the traditional pouches.
Our subtle and melting Krystale molds are also a flagship product of our company because the Krystale mold has generous and delicate flesh with warm, orange yellow accents.
To find out more about the cities and countries we serve in France and around the world, please contact us by email at huitreskrystale@gmail.com or by phone at 02 33 47 86 28
On our premises
You can find our special Krystale oysters and fine oysters as well as our whelks and mussels in our company Oysters & Ko based in Gouville-sur-Mer in Normandy at 22 rue des loups de mer. We are open from 8am to 12pm Monday to Friday throughout the year.
Do not hesitate to contact us at 02 33 47 86 28 for more information on our rates, orders or other.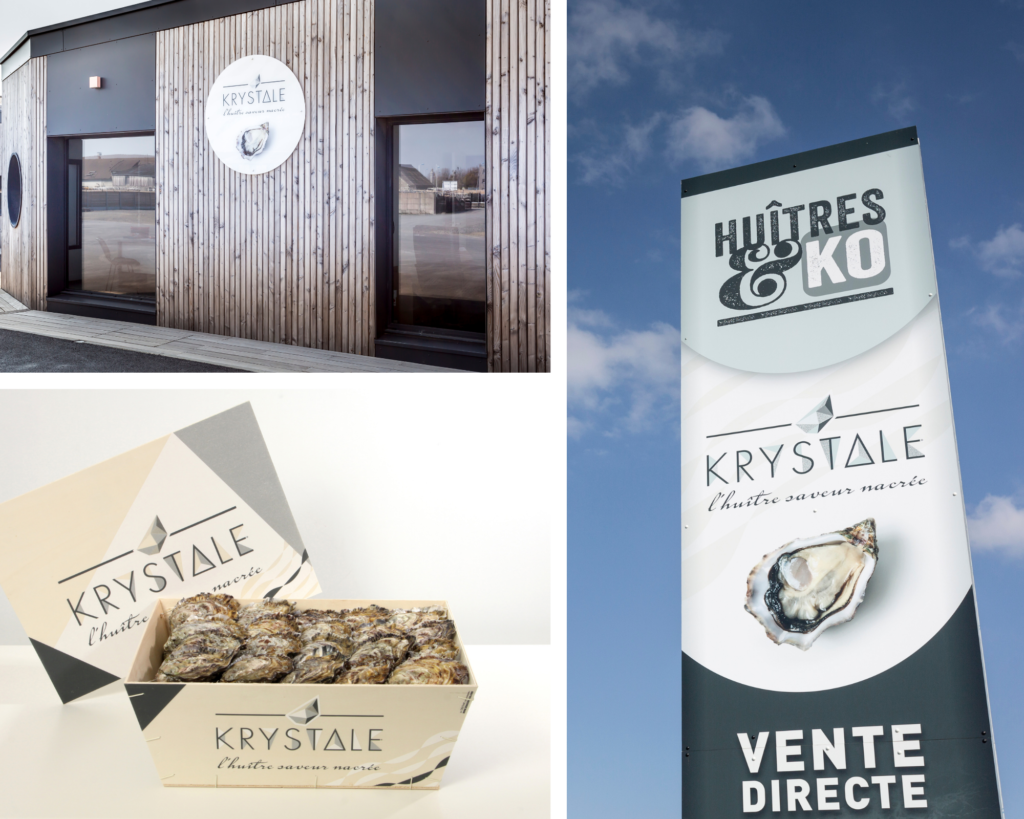 In the markets
You can find our special Krystale oysters (the pearl-flavored oyster) as well as our fine oysters at our two different markets in Pont-Audemer and Louviers in the department of Eure in Normandy where producer Stéphane K'dual is present from September until May on Fridays and Saturdays from 8h to 12h. We make every effort to offer you products of exceptional quality to satisfy our customers.
You can also find our products every Saturday from October to January on the market of Mortagne-Au-Perche in the orne and on the market of Saint-Rémy-Sur-Avre in L'Eure-et-Loir.
Louviers Market (City center): Saturdays from 8am to 12pm / September to May
Pont-Audemer (City center): Fridays from 8am to 12pm/ September to May.
Saint-Rémy-sur-Avre (Market Square): Saturdays from 9am to 12pm/ October to January.
Mortagne-Au-Perche (City center – church square): Saturdays from 8h to 12h/ October to January.